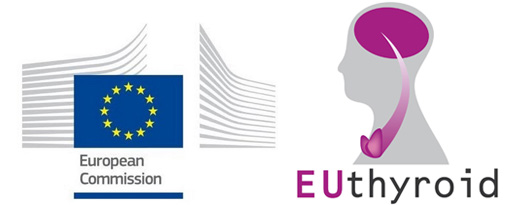 The EUthyroid project has been selected as a featured success story by the European Commission. This is a testament to the enormous effort of all partners and supporters to raise awareness for the world's leading preventable cause of brain damage and EUthyroid's effort to establish a pan-European infrastructure to monitor, evaluate and prevent iodine deficiency and the significant health problems it causes.
Attention is drawn to the data-collection and evaluation infrastructure established to monitor iodine deficiency across Europe. With the hope that the project's database and EU-wide monitoring system will feed into national efforts to ensure Europeans get enough iodine to stay healthy.
EUthyroid coordinator Prof. Henry Völzke explained the value of the harmonised system for monitoring iodine status when linked to medical costs and outcomes as well as cultural and region-specific factors, such as socio-economic factors and dietary choices "For policymakers, this means that the results of any decision to fortify foodstuffs through the mandatory iodisation of table salt can be monitored and evaluated".
Prof. Henry Völzke hopes that EUthyroid will be the call to action needed to encourage national health authorities and policymakers to take the next step and legislate for iodine fortification, ensuring EU citizens, and in particular pregnant women and their babies, will get the iodine they need to improve overall health and well-being – while reducing the burden on healthcare systems.
Prof. Henry Völzke emphasised "This is a vital topic, not just for health in Europe, but also as an example to the rest of the world on how to implement harmonised monitoring and evaluation of health outcomes"
Congratulations to everyone who has contributed to this outstanding achievement!
The full article can be found here: http://ec.europa.eu/research/infocentre/article_en.cfm?artid=49217&pk_campaign=rtd