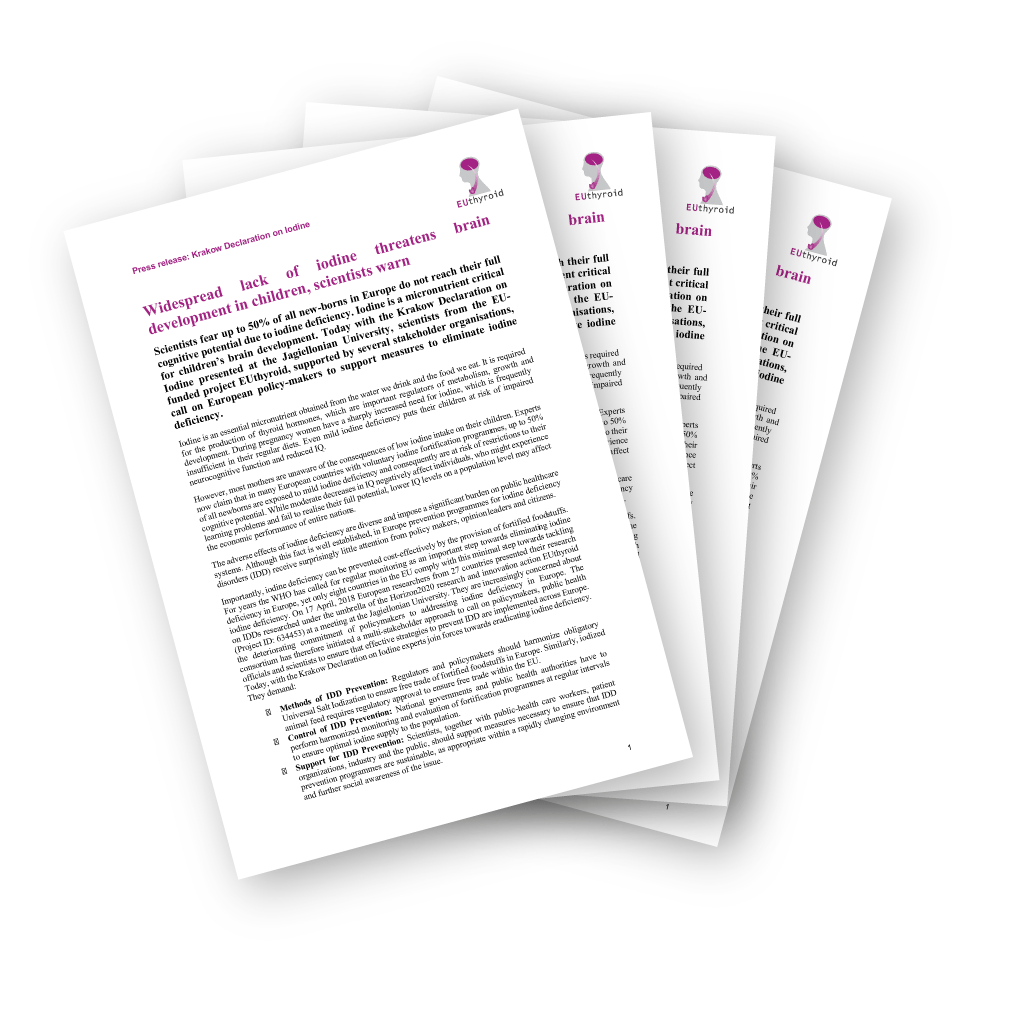 To promote the Krakow Declaration on Iodine and the meeting held in Krakow on Wednesday 18th April to officially present this document a press release was prepared.
The press release highlighted the concerns held by scientists that 50% of all new-borns in Europe do not reach their full cognitive potential due to iodine deficiency. Coupled with a deteriorating commitment by policy makers to address iodine deficiency in Europe, the Krakow Declaration on Iodine is a call to action to European policy makers to support measures to eliminate iodine deficiency. This is a historic event as it is the first time that a pan-European call to action, from the 31 EUthyroid partners representing 27 countries, has been made.
The press release was translated into various languages, which are available here: http://euthyroid.eu/press-releases/
The press release was distributed in at least 9 European countries.